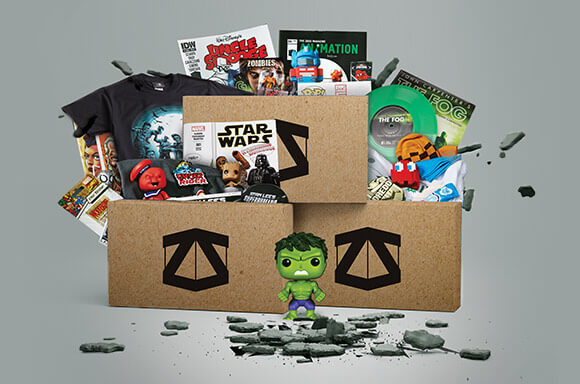 INCLUDING 4 EXCLUSIVE ITEMS


Are you ready to get nefarious? This month's ZBOX is packed full of evil. That's right, we're proud to present VILLAINS. This month, we feature items from some of the most well-known pop-culture Villains around. From Batman, DC and more- we've crammed this box full of 4 EXCLUSIVE items this month. You'll definitely not want to miss out.
WANT TO KNOW MORE?
Check out our past boxes..
WATCH SOME INDEPENDENT UNBOXING VIDEOS
CHECK OUT WHAT ZBOXERS HAVE TO SAY ABOUT US..
A LITTLE SURPRISE EVERY MONTH.. DISCOVER SOMETHING YOU MAY NOT HAVE DISCOVERED OTHERWISE!
EllieJayden
ZBOX | The Mystery Box Made for Geeks
Looking for the best subscription box to satisfy your inner geek? Trying to find a better alternative to Loot Crate and Nerd Block in the UK and internationally, with free delivery to Europe and just 99p to the rest of the world?
If so, the ZBOX is the subscription box for you.
Feel free to browse through the contents of all of the past ZBOXes, to get a feel for the kind of great gear you'll be getting your hands on.